Dragonslayers Ranking Battle 1.7 - 18/03/08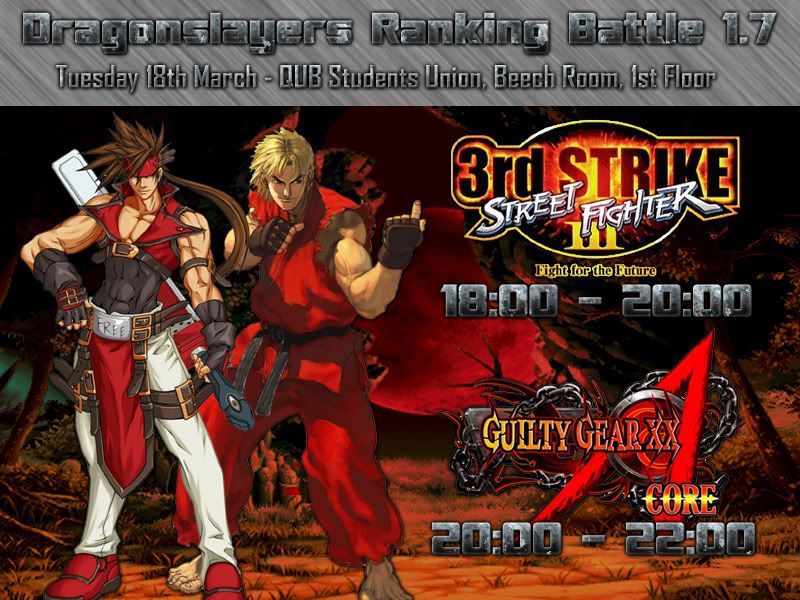 Date:
18/03/08
Location:
QUB Students Union
, Beech Room, 1st Floor
Time:
1800 - 2200
Games:
Street Fighter 3: 3rd Strike (NTSC US, PS2) and Guilty Gear XX Accent Core (NTSC US, PS2)
Format:
Round robin qualifiers for an 8 man double elimination
Its a £10 annual fee for a non QUB student and £3 for a QUB student to become a Dragonslayers member. Entry into the RanBats is free for Dragonslayers members.
Participants are welcome to bring their own pads / arcade sticks.
Casual matches will occur both prior to and after the RanBats.