Hori Real Arcade Pro 2 SA - Sanwa Edition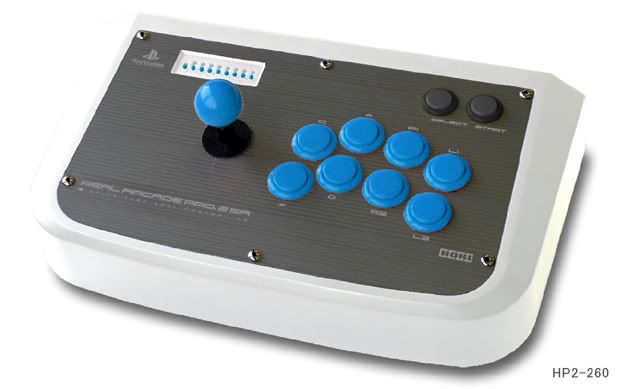 This is the latest addition to Hori's Real Arcade Pro 2 line up; HRAP 2 Special Addition. It features a darker metallic face plate and all Sanwa buttons relative to other editions of HRAP 2. While the faceplate is merely an aesthetic change, the Sanwa buttons pre-installed will save the bother an arcade enthusiast has of changing them. Previous standard editions of the HRAP 2 had only Hori stock buttons installed, that are not arcade authentic.
Currently these are only available directly from Hori's own online store. It is due for release on the 17th of April '08 and pre-orders are being taken from the 10th of March '08. Currently the price is 10,000 Yen which works out as 48.55 GBP. Although that is without postage and import tax to the UK. It is probable that Akihabara Shop and Arcade Shock will stock them eventually. As both sites have previously sold Hori store items.
Sources
Potential Places Of Purchase